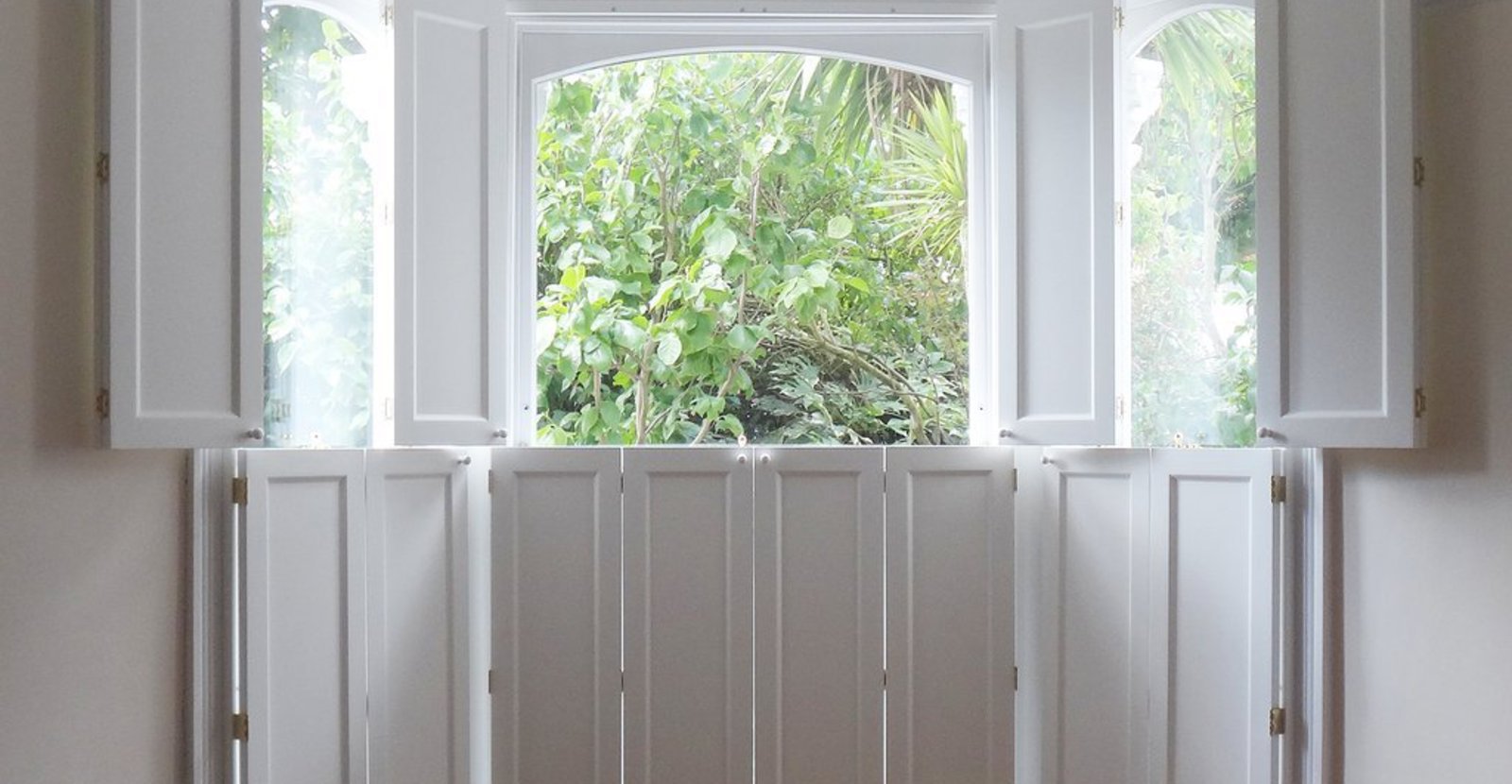 Do Shutters help reduce noise from outside your home?
There are few things can be more irritating and potentially distressing to your day-to-day life within your home than excessive noise from outside!
Spending more time within our homes, especially over the last couple of years throughout the pandemic has emphasised how distracting noisy neighbours and busy roads can be to our sleep, working from home, and enjoying time with our families.
So what's the best solution when it comes to making your home more soundproof to the wider world outside your window?
Window dressings can have a big impact on minimising the hustle and bustle of outside noise, creating a more peaceful and relaxing atmosphere within the home. Achieving a peaceful ambience at home shouldn't require soundproofing and turning your home into a recording studio, but there are ways that you can help create a quieter haven.
So what is most effective way of achieving the above?
A question we're often asked when people enquire about shutters is, "do shutters block out noise?", and our answer in simple terms is, yes, they do!
Shutters add another layer of insulation to windows and have a range of benefits other than just preventing heat loss.
Our made to measure shutters offer frames that are installed into windows, creating a blanket coverage of noise absorption for your interiors. Can you get noise-cancelling shutters? No, but good quality shutters, such as ones by 'Shutters by Linden Paul', means that sound travels less and outside noise is drastically reduced.
From bedrooms to the living room, installing shutters into your home helps to facilitate more restful sleep and a calming, relaxing atmosphere. With working from home becoming more and more prevalent, being able to make calls in relative peace and creating an appropriate workspace is an absolute must have for many of our potential clients!
So what shutters are best for noise reduction?
Shutters that cover the whole of your window will ensure that noise coming from outside of your home is lessened, however there are certain styles that will prove more effective. It goes without saying that cafe style shutters won't be as effective if you're specifically looking to install shutters with noise reduction in mind.
Louvred shutters minimise noise, with the slats closing to create a sound barrier for your windows. If louvre shutters are your preferred style, full height shutters or tier on tier shutters would be our recommendation. Stunning when it comes to looks, yet still functional, these attractive styles help your home to become a more cosy space.
The game-changer in the shutter world when it comes to noise reduction are solid panel shutters. These sturdy panels are ideal for limiting outside noise. Solid wood shutters are undoubtedly the hardest workers when it comes to fighting noise pollution, making them the ideal style for houses or rooms close to busy roads or located within a particularly noisy area.
To learn more about the benefits of adding shutters to your windows, give us a call on 01959 561 962, or book a free home visit with our expert team.